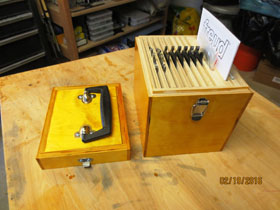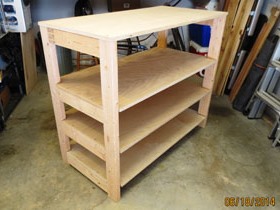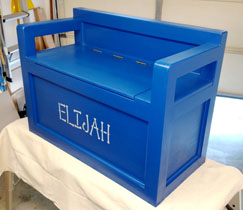 Are You a Woodworker?
You're invited to use the ideas, pictures, and plans that you will find here to build your own versions of my projects. I've made a hobby of woodworking. Some of the projects have been simple. Some were more challenging.
Feel free to copy, download, and use any of the information in this Woodworking section. Customize any of the projects to suit your taste.
What You Will Find Here
Every project includes pictures and descriptions. Most projects include detailed written Instructions.
Many projects are backed up by a SketchUp design drawing. All of the SketchUp files are formatted for Version 8, so any later version of SketchUp will work with them.
A PDF drawing file is also provided if you don't use SketchUp. The PDF file contains the same drawings, dimensions, and notations that are contained in the SketchUp file.
Some of the projects that you'll find here are based on commercially published designs. Links are provided to the original design details.
---
Here are the Projects
The items listed here with active links are available for you to freely download and use. Take a look! Items without active links are being considered for publication.
MOST RECENT POSTING, 3 August 2022: Kneeler
Around the House
Furniture
Sports Equipment
Totes
Garden
Racks
Stools
Inlays
Woodworking Jigs